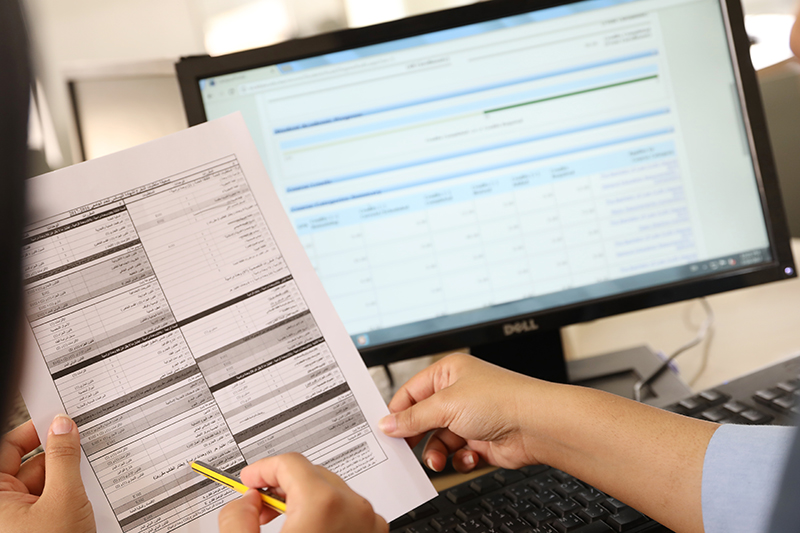 KILAW's vision to achieve excellence in legal education with a critical thinking approach is embedded within its continuous quality assurance policies and processes. The Board of Trustees has overall supervisory responsibility for all of KILAW's activities and the President is responsible for the School's quality assurance and accreditation procedures. Day-to-day responsibility is devolved to KILAW's Academic Management Team, which has in turn given specific responsibility to, initially, the Quality assurance committee in 2012, and then to KILAW's Quality Assurance and Accreditation Office (QAAO) in 2015, to ensure that strategies are put in place to help achieve KILAW's vision. The QAAO consists of both internal and external stakeholders.
The following internal stakeholders are members of the QAAO:
Mohammad AlMoqatei – President and Dean of KILAW;
Amin Dawwas – Professor of Private Law, Supervisor of the QAAO;
Nour Abdulrazak – Assistant Professor of Commercial Law;
AnfalAbdulhadi – Assistant Professor of Islamic Law;
Hisham Al-Saleh – Assistant Professor of Constitutional Law;
Salwa Al-Ojairy – Planning Specialist;
GuehadALBaaly – Teaching Assistant;
MaysounElsamad – Executive Assistant/Technical Office Supervisor;
SheikhaAlBanaie – LLB Student;
Hamad AlKhannah – LLB student.
The following external stakeholders are involved and consulted in relation to quality assurance:
Abdullateef Al Thunayan, a judge and parent;
Bader Al Bader, a lawyer;
Musallay Al Adwany, an LLB graduate from KILAW and parent of a current student;
Shorouq Al Othman, an LLB graduate from KILAW and current LLM student;
Fahad Al Haddad, an LLB graduate from KILAW and current LLM student;
Narjis Karam, an LLB student and an ex- member of Students Association.