Enhancing the Teaching of Environmental Law: Learning Outside The Classroom
ABU BAKAR WEBB
ADVOCATE AND SOLICITOR (INTERNATIONAL ENVIRONMENTAL LAW)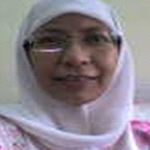 NORHA ABU HANIFAH
ASSOCIATE PROFESSOR DR (ENVIRONMENTAL LAW)
Abstract
In 1997 the Faculty of Law, Universiti Teknologi MARA in Shah Alam, Malaysia, started its first class of environmental law as an elective subject. Environmental law was introduced as a subject to give students a choice on elective papers in the 5th semester. Later when the faculty had its curriculum review environmental law was offered in the 4th semester. It has always been a favourite elective because students love the lessons out of the classroom such as doing visits to conservation centres and doing volunteering work. The aim of this paper is to highlight the importance of teaching a law paper according to the area of its concerns, issues and challenges. Environmental law discusses the protection, preservation and conservation of the natural environment. Thus, students are taught on the legal aspects of taking care of the environment. This research applied the qualitative methodology in its approach to illustrate on the teaching of environmental law as an interesting law subject. Many students at the degree level also chose environmental law issues when doing their project papers. Today, Environmental Law papers are taught at the masters' level too. The findings of this research showed that adding practical reality of environmental law such as environmental visits, volunteering programs and other outside the classroom activities in the environmental law coursework enhanced the environmental law subject and create long lasting interest and understanding of the subject among students.
KEYWORDS: Teaching Environmental Law, Learning Environmental Law, Environmental Visits, Volunteering Work.
CV / Resume
ABU BAKAR WEBB
ADVOCATE AND SOLICITOR (INTERNATIONAL ENVIRONMENTAL LAW)
Abu Bakar Webb is a researcher as well as a practitioner. He has over 15 years of experience as a consultant on corporate environmental policy, health and safety compliance programs. He received his law degree (LLB Hons) from the Council of National Academy Award, UK, in 1989 and his Australian Law degree from Bond University, Australia in 1998. He also holds a Post Graduate Diploma in Shariah law and Practise from the International Islamic University, Kuala Lumpur in 1995. In 2007 he received his Master in Law (LLM) (Environmental Law) from Aberdeen University, Scotland. Other professional experience includes legal training in 2005 in Assessment and Regulation of Genetic Engineering and Genetically Modified Organisms at Norwegian Institute of Gene Ecology, University of Tromso, Norway and International Law-Making and Diplomacy at University of Joensuu, Finland in 2007. His research and teaching interest relates to national and international environmental law, regulation, policy and counter terrorism since 1998. Much of his work has been on improving the understanding on environmental pollution law, protection of wildlife and conservation. His current research looks at the effects of globalisation on environmental law in some emerging countries. He is the author or co-author of several articles in professional journals and presented papers at numerous national and international conferences. He also writes for the local newspaper on contemporary issues on environmental law and policy. His selected works include recent publication (co-author) on Ecotourism and Biopiracy: A Legal Perspective on the Sustainability of Ecotourism Destination in Malaysia," Development and Sustainability in Tourism Destination, Springer, Singapore 2016.
NORHA ABU HANIFAH
ASSOCIATE PROFESSOR DR (ENVIRONMENTAL LAW)
Norha has been teaching environmental law and the resource person since 1998. Under the law faculty, she initiated the formation of the Centre for Environmental Law, Governance and Policy (CELGoP) in 2016. She is active in giving talks and presenting papers relating to environmental issues. She has assisted the Department of Environment to review provisions of the Environmental Quality Act 1974 and other environmental related Acts. She was involved in the preliminary discussions in mooting for a legislation regarding the interest of Malaysia in Antarctica. She was involved in writing the 'Summer Course Module for Environmental Law and Policy 2016' for international students in UiTM. Norha is a consultant for environmental law with the Asian Development Bank (ADB). She was one of the trainers for the ADB program 'Strengthening Capacity for Environmental Law in Malaysia's Judiciary: Train-The-Judges Program', in July 2017. She was the chairperson for the 1st International Conference for Environmental Researchers and Teachers (1st ICERT2017) (28-29 September 2017) at the Faculty of Law, UiTM Shah Alam and the co-chair of the 1st International Environmental Sustainability Conference (1st IESC2017) (19-21October 2017) in Belihuloya, Sri Lanka. Both programs are under CELGoP. She is one of the advisors for the Regulations of Environmental Law Court in Malaysia. Currently she is assisting the Department of Environment in preparing the new environmental law legislation of Malaysia. She presented a paper recently in Anadolu University, Turkey on Sustainable Heritage Tourism in Malaysia: A Legal Perspective at the 11th Tourism Outlook Conference in October 2018. She is one of the chief editors for the inaugural issue of the e-journal for Environmental Law, Development and Research (eJELDR) published in March 2019. She is also one of the advisors for the 17th IUCN Academy of Environmental Law Colloquium, in Kuala Lumpur Malaysia, this August 2019.