Celebrating 'Elle Woods' & Proving 'Daddy' Wrong!: Incorporating Cybergogy Into Legal Education and Gamifying 21st Century Law Classrooms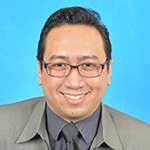 Dr. Shahrul Mizan Ismail
Associate Professor – Faculty of Law (FUU) – National University of Malaysia (UKM) – Malaysia
Abstract
Fifteen years ago, in the movie "Legally Blonde", the main character, Elle Woods told her parents that she wants to go to Law School. Replying nonchalantly, her father had said to her, "Oh, sweetheart, you don't need law school. Law school is for people who are boring and ugly and serious. And you, button, are none of those things." Elle's father's expression merely manifested the usual perceptions that people have towards law school and legal education, namely that it is serious, boring and tedious. With the emergence of Education 4.0, brought about by the 4th Industrial Revolution, this paper extrapolates the challenges and ideas of incorporating cybergogy and gamifying law classrooms as a way to battle students' boredom and their disengagement in class. The paper submits that 21st century law students are different from their predecessors, and hence impactful change is needed in the teaching and learning of law. Various teaching tools such as augmented and virtual reality, authentic assessment via virtual and authoring tools, social media and online classrooms are explored and evaluated in this research. Employing qualitative and quantitative approaches, the paper is an action legal research produced based on surveys, semi structured interviews and observations done during class simulations. This research is significant in affecting 'disruptive innovation' in the teaching and learning of law. Alas! Law school is not for boring, ugly and serious people only.
Keyword: Legal Education; Cybergogy; Gamification & Game-Based Learning; Education 4.0; Disruptive Innovation.
CV / Resume
Dr. Shahrul Mizan Ismail
Lecturer in Law and International Affairs, The George Washington University
Deputy Director, The Center for Water Security and Cooperation & Professorial
Dr. Shahrul Mizan Ismail is an Associate Prof at the Faculty of Law, National University of Malaysia (UKM). Currently, he also holds the position of the Deputy Director (Learning Technologies), Centre for Teaching & Learning Technologies, UKM. He is also an Advocate & Solicitor of the High Court of Malaya, Malaysia and was called to the Malaysian Bar in 2004.
Since 2016, Assoc Prof Dr Shahrul Mizan Ismail has been appointed as the External Examiner and Advisor for LL.B Programme for Malaysia's Multimedia University (MMU) and Islamic Science University of Malaysia (USIM). He is also the External Examiner and Advisor for Diploma Programme for International Islamic University College of Selangor (KUIS) Malaysia. He is also  a Member of the Board of Advisor, Institute of Research and National Integration Training (IKLIN), Department of National Unity and Integration (JPNIN), Malaysia's Prime Minister Department.
For his outstanding and significant work in education, he has received numerous prestigious awards at the national level, university level as well as at the faculty level. He is the Winner for the 'Reimagining & Redesigning Malaysia Higher Education Award 2017 (Category: Transformative Teaching through Interactive Lecture)', an award by the Malaysian Ministry of Higher Education. He had been awarded National University of Malaysia (UKM) 'Best Teacher' Award in 2017. In 2014, he had also been awarded 'Best Teacher' Award by the International Islamic University Malaysia (IIUM). He was awarded 'Innovative Lecturer' Award by the Faculty of Law in 2018. In 2016, he is the Winner of 'UKM MOOC Design Competition'. In September 2018, he was invited as a Visiting Professor to Fakultas Hukum, Universitas Brawijaya, Malang, Surabaya, Indonesia for his expertise in International Human Rights Law and legal education.
Dr. Shahrul Mizan Ismail obtained his LL.B (Hons) from International Islamic University Malaysia (IIUM) in 2003. He obtained his LL.M (Human Rights Law) from the University of Nottingham, United Kingdom in 2006. In 2013, he obtained his PhD in Law from the National University of Malaysia (UKM).
Dr. Shahrul Mizan Ismail had published a number of textbook and journal articles as well as newspaper articles in his areas of specialization. Among the textbook written by him are : 'A Thematic Introduction to Human Rights Law: A Malaysian and International Perspective'; 'Civil Litigation in Malaysia: A Practical Guide to Drafting Pleadings'; 'International Encyclopedia of Law : Civil Procedure in Malaysia'; and 'Civil Procedure in Malaysia: Questions and Answers'.